Nights, breakfasts at the hotel and WEEK-DAYS lunches are included in the fees.
​MEALS
Week-days lunches will be taken at the canteen of the EPN science campus (EMBL/ESRF/IBS/ILL) during the stay in Grenoble (excluding the weekend). The canteen is close (~10 minutes walking) to the lectures place.
You will be given a canteen card on your arrival, already credited by ESRF for the week-day lunches.
Dinners and weekend meals are not supported by HERCULES. There are many reasonably priced restaurants near the hotel or it will be possible to cook in your studio flat.
ACCOMMODATION 
The participants to the school are accommodated in the "hotel residence" Hipark by Adagio Grenoble, located in the city of Grenoble, in the Europole business district. 
The residence is located near the train station, tramway stations (lines A and B) and shops, ~30 minutes walking far from the lectures place.​
The residence offers completely furnished apartments with fully-equipped kitchens. Guests benefit from access to the sauna, fitness room, meeting room and, on request, a private car park (extra charge).
The reception staff are on hand 24 hours a day to cater for your needs.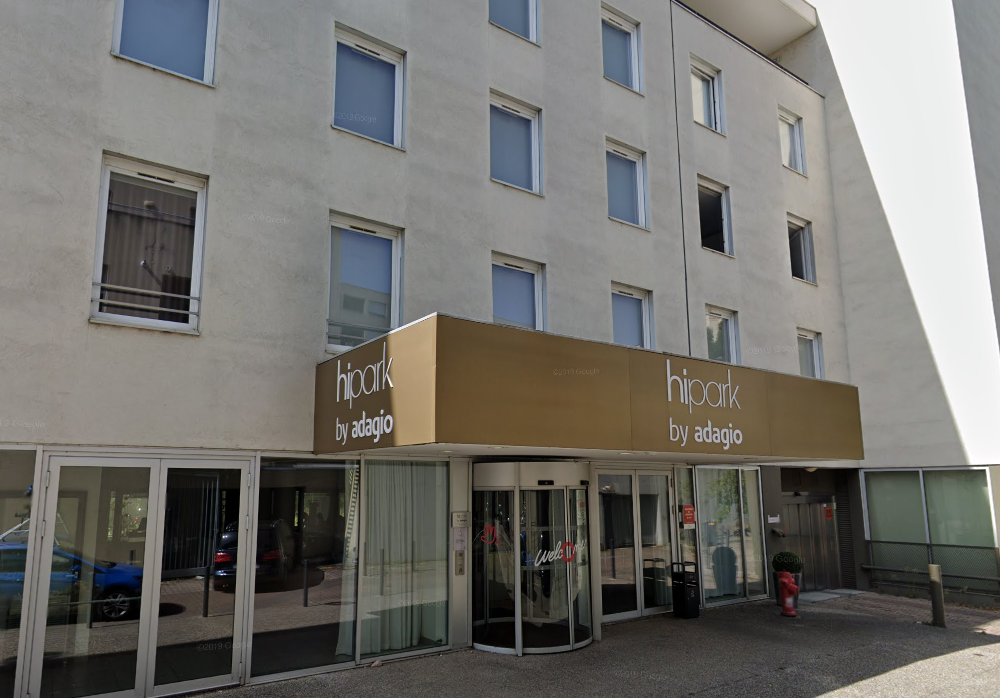 PUBLIC TRANSPORTATION
The course takes place at the Maison des Magistères on the CNRS site located on the Polygone Scientifique, just outside the city. You can either use public transportation (see hereafter) or walk to get there (30 min).
Tramway line B connects directly the hotel to the Polygone Scientifique terminus "Grenoble Oxford": get on the tram B at "Palais de justice" tram stop. For information, prices and conditions: click here.
Grenoble, nestled in a valley in the heart of the mountains, is the flattest city in France. An easy way of moving is then by bike or scooter.
You can rent a bike for 1 day or 1 month at a MetroVélo point:

one agency is located in front of the train station and another one on the Avenue des Martyrs (between your hotel and the location of the school). For information, prices and conditions: click here.
You can also rent electric scooters and bikes which can be found and unlocked using the DOTT app.