Hercules European School is based in Grenoble (Auvergne-Rhône-Alpes region, France). You can find the location of the Hercules organisation office on the contact page (see google map there).
International Airport
Grenoble is located 80 km East of Lyon "Saint-Exupéry" international airport.
A shuttle bus connects Saint-Exupery airport to Grenoble (~1 hour), which is the easiest, quickest and cheapest way to reach Grenoble.
You can purchase your ticket online here: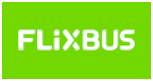 One-way ticket prices rank from 7-25 €.
If you land in Paris or another city (Marseille, Nice, etc.), you can take a train to the Grenoble Railway station (gare de Grenoble). Click here to book your train ticket online.
Grenoble's Bus terminal (gare routière) and Railway station (gare SNCF) are located within a 5 min walk from each other and are only a 10 min walk from your accommodation.
National Airport
Grenoble-Isère airport offers direct flights with Paris-Orly. A shuttle bus operates between Grenoble-Isère airport and Grenoble bus/railway station for each arriving or departing flight (45 mn).
For your information, the cost of a taxi ride (at your own expense) Grenoble airport - Grenoble bus/railway station (duration ~35 mn) is approximately 60 €  (add 50% on weekends or at night).
Train
Several high speed trains (TGV) connect every day Grenoble and Paris-Gare de Lyon or Paris-Roissy airport (3 hour trip). Click here to book your train ticket online.
Car rentals
In Grenoble, all major car rental companies have offices at the airport or in town, most of them in front of the bus/railway station.
Information on how to come to Grenoble can be also found here.